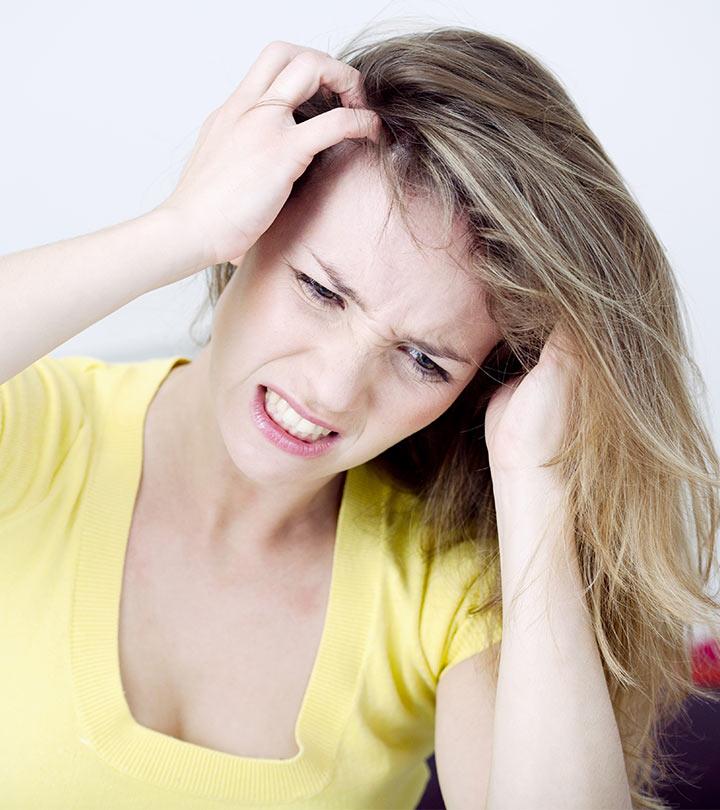 If you thought psoriasis could only affect the skin on your arms or legs or back, well you are wrong! Psoriasis can affect any surface of the body, even the scalp. Many a times, people forget that the scalp is essentially skin too It can get affected with the regular skin issues too – scalp psoriasis being one of them. If you do have scalp psoriasis, then this article is for you! Keep reading to know more about this problem and how you can treat it with home remedies.
Below, we shall discuss a little about the skin disorder first before delving into the best remedies you can try.
Scalp psoriasis is common skin disorder that affects many people. Those suffering from this condition develop reddish and scaly patches on their scalp. There can be a single patch present or multiple patches can also develop. This condition can also easily spread from the scalp to other areas such as back of the neck, forehead or even behind the ears (1).
What Causes Scalp Psoriasis?
The exact cause of scalp psoriasis, or any other type of psoriasis, is still not clear. But it is believed to be a result of an abnormality in the immune system. This abnormality may cause the cells in our skin to grow rapidly but these aren't shed at the same rate. As a result, patches form on the surface of the scalp. A genetic predisposition may be responsible for this. Another factor that can cause psoriasis to flare-up is stress (1, 2).
Scalp Psoriasis – Signs And Symptoms
You Will Need
2 tablespoons apple cider vinegar
1/2 cup water
Q-tip
What You Have To Do
Dilute the ACV with water.
Apply this on the scalp using a Q-tip.
Leave it on for 20 minutes and then rinse it off thoroughly.
How Often You Should Do This
Repeat this twice a week.
Why This Works
Apple cider vinegar is known for its anti-inflammatory properties. This can help reduce the soreness and irritation of the affected skin. Its antiseptic properties can also help to prevent any infections from developing on the scalp (5, 6).